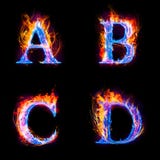 This two days we will be reviewing letter A-D. we will be focusing on the letter formation and letter sounds. We will be evaluating the letter Dd, the Honduras vocabulary and numbers 0-5.
In math, will be working with numbers. We will work on how to represent and recognize numbers using tally marks, ten frames, name of the number, one-to-one correspondence. We will continue working this week with numbers 0-5.
In our Social Studies unit we will continue talking about HONDURAS. The vocabulary words for this unit is the following: flag, coat of arms, anthem, orquid, pine tree, map, deer, money, heroe, macaw.
Honduras Independence day is celebrated on September 15th, for this occation we will be having our traditional "Desayuno Catracho" on September 14th in our classroom. We will have a parade inside the schooland we are requesting that children come dressed with white and blue clothing or the honduran soccer team shirt, any clothing representing Honduras.
For this unit we will wrap-up September (Honduras' Month) with an Early Childhood assembly. Prek is representing traditional dresses and traditional dances. This will take place at Discovery School campus on September 30th. Prek-"A" will be dancing "El Suenito" (they will have to wear the Honduran traditional dress) and Prek "B" will be dancing Punta (they will have to wear garifuna clothing.)
Monday, Tuesday, Wednesday and Thursday the students have Motricity class. Please remember to send them with tennis shoes, pants or shorts so that they can participate in the class activity. No dresses or sandals please.
We wish you a very happy long weekend. Some you may enjoy your holiday by going on a trip or staying at home. We would like to try an activity. If you have a google account you may have heard or know about google drive. Google drive is where we upload the powerpoint presentations with the vocabulary words. We have opened two new folders. These folders are for you to upload a short video of no more than 5 min. This videos will tell us a little bit on how you enjoyed your long weekend, children will come back next week and they will have like a show and tell of their short video. The video can be recorded on your phone and you can upload directly from your phone to the google drive folder. Or you may use any other video camera and upload it from your computer. We are attaching some video tutorials if you need any help.